United Way NSV hosted a Mobile Resource Fair on October 20, 2022 to celebrate the 5 Year Anniversary of the Valley Assistance Network (VAN) along with the program's expansion into Shenandoah County. The event was sponsored by Dupont Community Credit Union, in partnership with George's, Inc.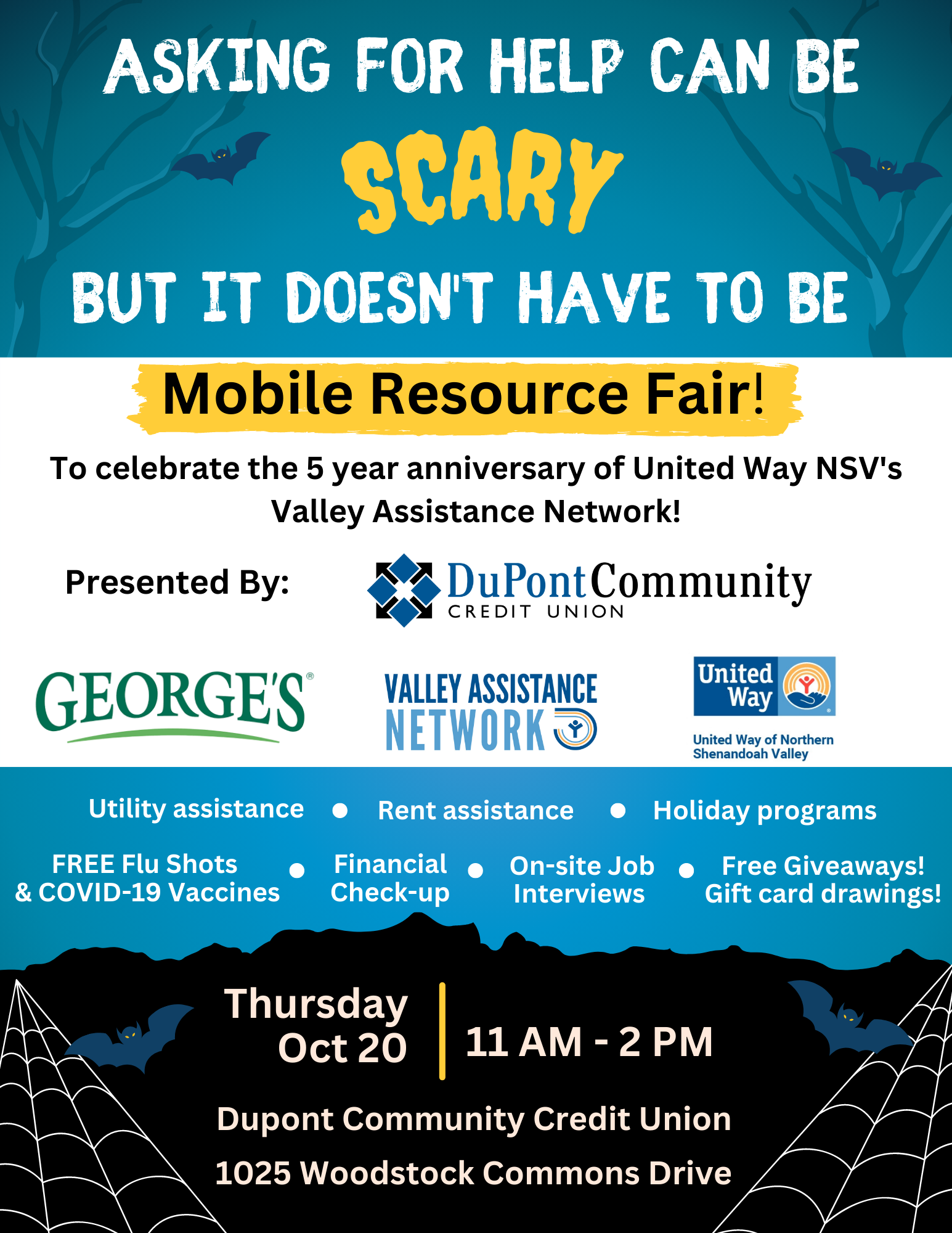 The event was held from 11:00 AM - 2:00 PM at Dupont Community Credit Union, located at 1025 Woodstock Commons Drive in Woodstock. 
VAN Resource Navigators were present to connect families with a range of resources including help with utility bills, holiday assistance, and job training programs.  Several partners provided onsite services, including:
Free flu shots and COVID-19 vaccines
On-site job interviews
Connections to rent and utility assistance
Assistance signing up for SNAP or childcare benefits 
Setting up a bank account
Free financial check-up
Free food, giveaways and lots of chances to win gift cards!
Download a copy of the flyer HERE. Share with your friends, neighbors, and co-workers!