United Way NSV Helps Families Achieve Financial Stability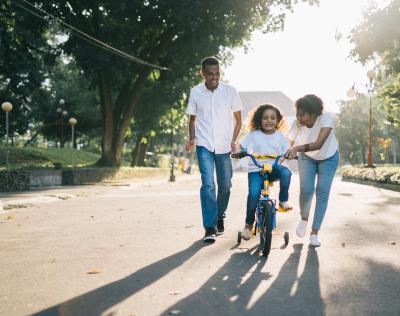 Every day, communities struggles with economic issues that are overwhelming -- families who can't afford to put food on the table; homeless veterans who can't get help to get off the streets; unemployed and underemployed youth who lack skills for a good job offering a living wage. United Way fights to help people pave a stable financial path forward, and to create opportunities for financial stability, and ultimately, economic mobility. Every person in every community should be able to get a good job that supports their family and have opportunities to advance skills and salaries.
2020-2023 Community Needs Assessment Strategic Priorities
Our strategic priorities are meant to set a roadmap for the community, our partner agencies, and other strategic partners. At the same time, we pride ourselves on the ability to meet immediate and emerging needs in the community and reserve the right to change, amend or add strategic priorities should the needs of the community change. No one can predict with certainty how the COVID-19 pandemic will impact the needs of the community and we are committed to adjusting our strategic priorities should we need to in order to address ongoing and potentially unforeseen needs. 
The 2020-2023 UWNSV Community Needs Assessment, released in July of 2020, identified the following as United Way NSV priorities through 2023.
Community Impact
Each jurisdiction, with the exception of Page County, saw a decrease in poverty status. Four jurisdictions (Clarke, Frederick, Shenandoah and Warren) had poverty levels less than the U.S. and Virginia Average. 
Although poverty rates are going down and more people are working, it's interesting to note that the very slight increase or even decline in the median income may be a signal that workers aren't necessarily making more money and could be falling within the ALICE® population. 
The average weekly wage across all private industry sectors in the Shenandoah Valley Workforce Development Area was $869 (up from $773 in 2016), which represents a 12% increase.
In Virginia, 57% of jobs pay less than $20 per hour, with about half of those paying between $10 and $15 per hour
Those residents with the least education are more likely to have earnings below the ALICE Threshold.
Men in Virginia earn at least 42% more than women across all educational levels, and as much as 65% more for those with a graduate or professional degree.
SNAP benefit participation increased in Page, Shenandoah and Warren Counties, but decreases in Clarke, Frederick and Winchester as compared to 2015 data. 
In Clarke County, almost half of all households receiving SNAP have one or more people in the house that are 60 years and over. 
In Clarke County, 40.2% of households who are receiving SNAP reported having two or more people in the household working in the past 12 months. 
In Frederick, Shenandoah and Warren counties, and Winchester, the percent of food insecure residents above 185% of poverty actually increased between 2014 and 2017. Food insecure people in the 130% to 185% of poverty category increased in Clarke, Page, Shenandoah and Winchester. 
There are census tracts that are identified as food deserts in Frederick County, Shenandoah County, Warren County and the City of Winchester.
A 2017 report to the Virginia Housing Policy Advisory Council found that Virginia has a shortage of affordable housing, and this has major implications for state policy priorities like workforce development, transportation, education and health.
The current national shortage of seven million affordable and available homes for renters with extremely low incomes means that only 37 such homes exist for every 100 extremely low-income renter households.
Nearly every U.S. County lacks an adequate supply (HUD, 2018). As a result, 71% of extremely low-income renters are severely housing cost-burdened, spending more than half of their limited incomes on housing costs, which forces them to cut back on other basic necessities like adequate food, health care and transportation, and also puts them at risk of housing instability.
The housing cost burden of renters in each county/city was about 50%, meaning half of all renters are spending over the HUD recommendation of no more than 30% of their income on housing costs. This was consistent with the Virginia average of 48.9%.
Winchester had the highest number of evictions.
Page, Shenandoah and Warren County had the highest eviction rates of all the localities. 
Western Virginia Point in Time Count Results – Full Region (Cities of Winchester, Harrisonburg, Counties of Clarke, Frederick, Page, Rockingham, Shenandoah and Warren), show a 13% increase in the number of homeless individuals. 
 
We recognize that funding alone cannot alone solve deeply rooted community problems. Our strategy at United Way NSV is to provide funding to innovative programs that support community-wide goals, but to not stop there by going above and beyond to advocate for community change, convene community leaders around community issues and educate businesses, community leaders and the public at large about how to best support an effort for positive community change.
Our comprehensive impact strategy includes:
FUNDING: Funding innovative programs that support community-wide goals
ADVOCACY: Advocating for the voiceless to ensure policy and program improvement
CONVENING: Collaborating with those who have the passion, expertise and resources to drive change
EDUCATING: Educating businesses, community leaders and the public on critical local issues
Emergency Food and Shelter Program
The Emergency Food and Shelter National Board Program was created in 1983 to supplement the work of local social service organizations within the United States, both private and governmental, to help people in need of emergency assistance. The program is governed by a national board composed of representatives of the American Red Cross; Catholic Charities, USA; United Jewish Communities; The National Council of the Churches of Christ in the U.S.A.; The Salvation Army; and United Way of America. The Board is chaired by a representative of the Federal Emergency Management Agency (FEMA).
The program's objectives are to:
Allocate funds to the neediest areas. 
Ensure fast response. 
Foster public/private sector cooperation. 
Ensure local decision making. 
Maintain minimal, but accountable, reporting.
Click here to learn more about the local Emergency Food and Shelter Program. 
Click here to learn more about the National Emergency Food and Shelter Program.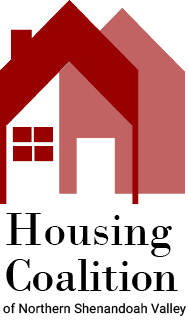 The Housing Coalition of the Northern Shenandoah Valley is a community collaboration formed in partnership with United Way NSV and Blue Ridge Habitat for Humanity.
The Housing Coalition is comprised of key community leaders whose mission is to mobilize the community to positively influence and address housing challenges in the Northern Shenandoah Valley region.
Learn more about the Housing Coalition of the Northern Shenandoah Valley. 
Learn more about the annual Housing Summit. 
2020-2021 Impact Grant Recipients:
See see a list of funded agencies and a summary of their grant purposes click here. 
2020-2023 Strategic Priorities
Goal: Support our most vulnerable neighbors by providing them access to basic needs supports. 
Strategic Priorities:
Expand availability and access to safe, adequate shelter for individuals and families struggling with homelessness. (F, A, C)
Ensure availability and access to healthy food and essential personal care items. (F)
Goal: Families have access to a continuum of housing solutions that provide safe, decent and affordable housing options.  
Strategic Priorities:
Ensure the availability of short-term emergency rent and utility assistance with a focus on prevention efforts. (F, A, C)
Support programs that provide critical home repairs for qualifying homeowners. (F)
Goal: Identify & remove the gaps and barriers that currently exist for individuals to enter the workforce and attain and retain family sustaining employment.    
Strategic Priorities:
Connect households with affordable transportation options. (F, A, C, E)
Improve access to quality, affordable childcare (see education).
Improve literacy and job skills. (F)
Goal: Create opportunities for families to move from financial instability to financial stability. 
Strategic Priorities:   
Support a coordinated and integrated comprehensive Resource and Referral System (VAN) that helps connect and navigate people to critical community resources and services. (A, C, E)
Provide case management, tools and resources to support families in becoming self-sufficient, and ultimately, financially secure. (A, C, E)