United Way of Northern Shenandoah Valley is run through volunteer governance and management committees who carefully manage its operations, so more donor dollars go to help people in our community. Donated support helps to provide basic needs, prevent abuse & neglect, care for our children, adults, and mentally disabled, provide health and mental health care and provide positive alternatives for our youth. In 2007 the United Way of Northern Shenandoah Valley Finance Committee approved the 2007 Finance Manual to help guide our policies and procedures. We are accountable for our efforts. We continually evaluate programs and administrative policies for effectiveness.
Four Star (Out of Four) Charity Ranking from Charity Navigator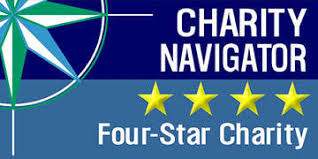 We are proud to announce United Way of Northern Shenandoah Valley has earned our fourth consecutive 4-star rating with Charity Navigator! This is the highest possible rating and indicates that United Way NSV adheres to sector best practices and executes its mission in a financially efficient way. Attaining a 4-star rating verifies that United Way of Northern Shenandoah Valley exceeds
industry standards and outperforms most charities in our area of work. Only 21% of the charities evaluated have received at least 4 consecutive 4-star evaluations, indicating that United Way of Northern Shenandoah Valley outperforms most other charities in America. This exceptional designation from Charity Navigator sets United Way of Northern Shenandoah Valley apart from its peers and demonstrates to the public its trustworthiness.
2022 United Way Worldwide Membership Requirements Completed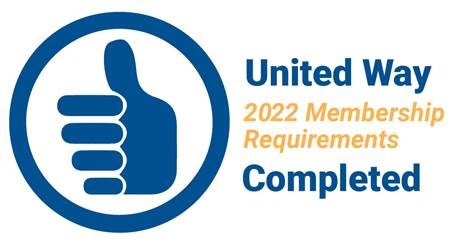 United Way of Northern Shenandoah Valley has completed all 2022 reporting requirements for United Way Worldwide, and has been granted membership in their international organization. Categories reviewed included fiscal responsibility, governance, campaign policies and success and community investments. To view a complete list of the Worldwide requirements, visit their page here. 
Financial Statements
The United Way has developed comprehensive requirements for completion of audited financial statements. They are intended to create a uniform set of standards for all United Ways to follow in preparing audited financial statements to ensure consistency and transparency on the part of each United Way. The requirements are based on current best practices in our industry as well as generally accepted accounting principles and requirements of the Financial Accounting Standards Board. The United Way system has also developed requirements for completion of the IRS Form 990 that clarify various areas of ambiguity and establish a single United Way standard for the 990 where the IRS allows for several different approaches.
View NEW the 2022 Annual Report!
View the 2021 Annual Report!
Download UW NSV 2021 Tax Return (IRS 990)
Privacy Policy
Click here to see our Terms of Service and Privacy Policy.
Diversity Statement
UWNSV Anti-Racism statement 
Approved by UWNSV Board of Directors on December 21, 2021
At United Way of Northern Shenandoah Valley, we advocate for the health, education, and financial stability of every person in our community — and that means advocating for equity for all. 
We recognize structural racism, ethnic discrimination and other forms of oppression have contributed to racial disparities that have existed in the past and continue today. 
We acknowledge those inequities are the result of policies and practices that work to marginalize entire populations of people. 
We believe in intentionally making decisions that provide fair treatment, access and opportunity for all.
We commit to equity as a core value and strive to include diversity, equity, and inclusion practices at the center of our daily work. 
United Way NSV will leverage our role as a leader, an advocate, and a convener in the following ways:
•    To promote a safe space for complex, and sometimes difficult conversations about diversity and inclusion.
•    To purposefully discuss and deepen our understanding of race and trauma.
•    To educate the board, staff and community about unconscious and unintentional bias.
•    To prioritize equity in our decision-making process.
•    To engage and uplift community members, especially those whose voices have traditionally been marginalized.
•    To work with partners to co-create solutions that ensure everyone in our community has the resources, support, and opportunities they need to thrive. 
We ask our partners and all those who receive this message to join us in this work and help us hold our society, our institutions, and ourselves accountable.