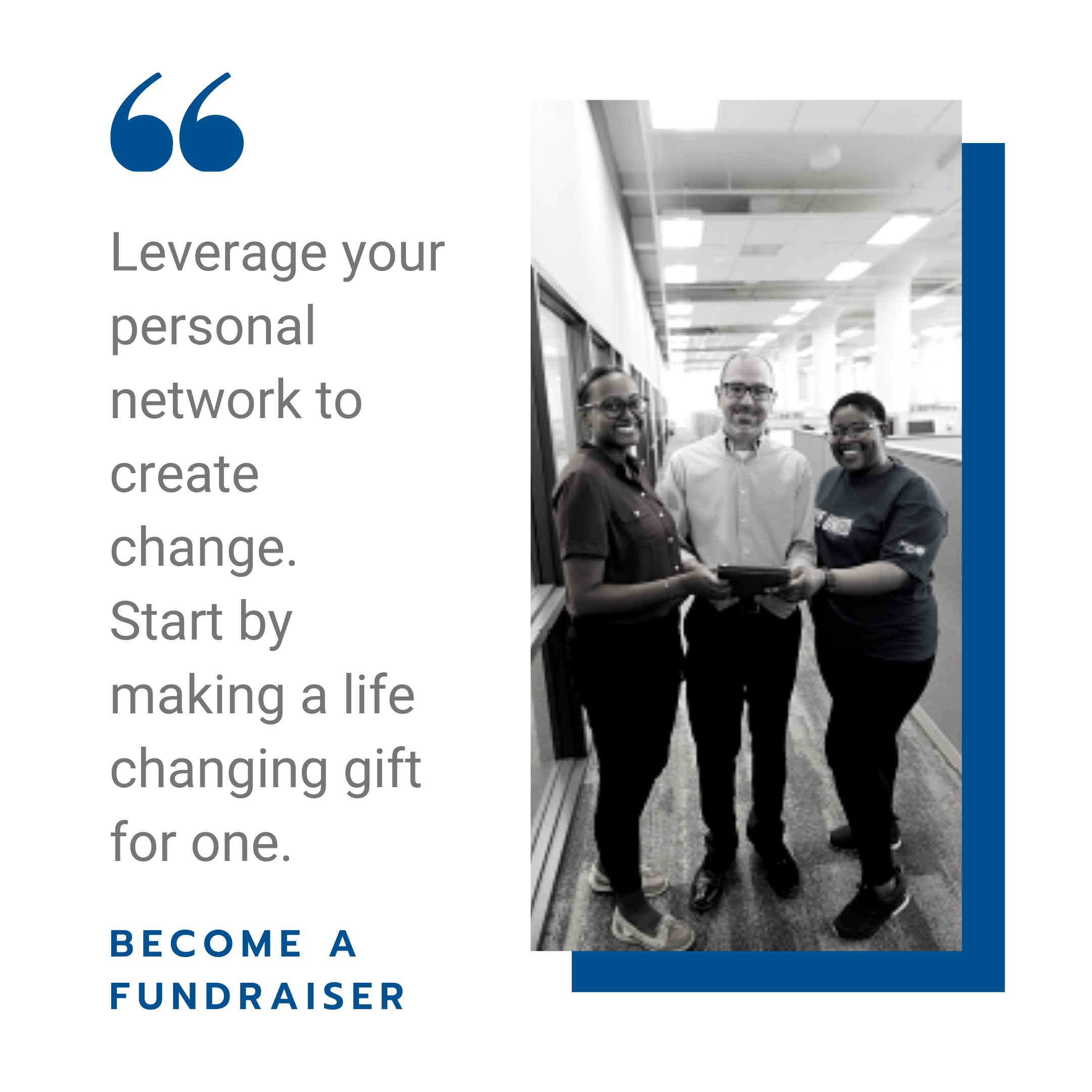 41% of our local population don't make enough to make ends meet. That means that nearly half of our region doesn't make enough to get by. People are making tough choices, between things like paying rent or getting medication, or buying food or making a car payment.
Become an ALICE Ambassador and fundraising to help your neighbors. It is about harnessing the power of our community to make a difference.
By stepping up to support ALICE, we can change the life of our neighbors. Curious about ALICE Awareness week? Head back to our ALICE Awareness main page here.
Turn Passion Into Purpose
Become an ALICE Ambassador and help us raise $10,000 to help 20 local families with life changing ALICE Emergency Funds. 
Do It Your Way
There are endless ways that you can raise funds to support our community. Whether it's an athletic challenge, an event, or your own unique creation, you can make a big difference in the lives of local families…and have a great time doing it.
Spread the Word
Invite your friends, coworkers, and family to support your DIY fundraising. Be sure to cast a wide net. You never know who might donate. You can even donate to yourself to get the ball rolling.
Raise Money Your Way
1)    Fundraise on social media – Just email United Way NSV with your updates to reflect your total on our leaderboard.
2)    Collect cash or check pledges in real life – Bring any cash/checks to the office or mail them in to me. Email United Way so money goes towards your totals. 
3)    Fundraise on our website! Use the "Give Now" button on the main Alice Awareness Page and have people type your name in to give you credit. 
Donate Your Day
Turn a day that's special to you into a day that could help someone else by asking for donations instead of gifts. Birthday, wedding, anniversary, or any day can become a fundraising opportunity.
Run, Walk, Ride
Run, walk, hike, swim - you name it. Sporting events, whether in person or virtual, are a great way to raise money.
Go On Strike
Challenge yourself to give something up to better understand the challenges ALICE families face. Commit to not eating out for two weeks or spend a day without data or wifi. 
Get Creative
There's no limit to your imagination or your fundraising opportunities. Whatever works for you, works for us!
Need ideas for your goal?
We compiled some of the average costs for basic needs based on data from The ALICE Project's survival budget and costs seen at Valley Assistance Network.
$75 provides one month of internet for families with children attending school remotely
$225 provides three months of internet for families with children attending school remotely
$276 is the average cost for one month of food for a single person
$325 provides safe, reliable transportation for one month
$452 is the average cost for case managers at VAN to help one family move from crisis to stability
$455 covers one month of prescriptions and medical care for a senior with diabetes
$575 covers one month of childcare for one child
$834 is the average cost for one month of food for a family with two adults and two children
$1,025 covers the deposit on a two bedroom home for a family of four
$1,313 is the minimal estimated two week survival budget for a single person